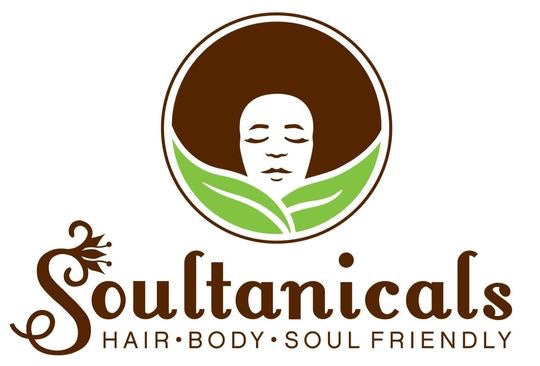 TAKING A BREAK TO REFOCUS!
Greetings Soulfam!
You may have noticed that stock on our website has been limited all year. For the past couple of years, our brand has grown exponentially to the point where we cannot keep up with demand. Although we've acquired a larger warehouse space, new industrial equipment, limited inventory, we are still not where we want to be. Self Manufacturing at scale requires procedures to be efficient, in all aspects. And to be honest, we have not taken care of it all! And on top of it all, we saw a 500% increase in online traffic since COVID hit. Talk about overwhelm!
Nonetheless, we realize that our positioning in the market needs to be refocused. So we are taking a break to reset! 
We will continue to restock with our online Retailers and I will be working on a business guide for up and coming beautypreneurs. Been working on this for awhile! Stay Tuned!
We hope to return in September and anticipate that Soultanicals will grow into something even better.
In the meantime, you can find our products at a Store near you or with our online retail partners!
Thank you so much for all of your support & love! xoxo
CLARIFICATION:
1) Yes, orders awaiting fulfillment will be shipped. We have sent shipment updates prior to this. Please check your junk folders for any missing emails.
2) Soulbucks never expire. They can be used when we return in 6 weeks.
3) No, we are not restocking today. After viewing our 'Back in Stock' Alerts hit 10,000 this month, we just had to hit the sudden pause. We can no longer operate in this manner. We have grown beyond our capabilities and while I do not know what needs to happen right now in this moment, a change MUST occur.
4) Yes, our Online retailers will be restocked because we have supply with our Distributors. Shipping is a MAJOR issue that we have to tackle and we have not conquered this issue while still operating from a self-manufactured and self-funded space.
5) We are in a pandemic! While we've had issues prior to the pandemic, COVID supply chain disruptions as well as the increase of online shoppers,  just made things even more challenging for us.
We've always been faced with criticism, even from the start. Giving up seems like an option but it's not for us. People can always assume from where they are, but not when in another's shoes. Not to mention, having families to maintain in the midst of a global crisis. (I am a CEO with 6 children not going back to school. Yes, I am stressed!)
We truly understand those who are frustrated and no longer want to support our brand. Thankfully, Natural Hair Care is not an obsolete industry. 
For those willing to ride this transition with us, we appreciate your patience & support! Our products are readily available at Sally Beauty, CVS, Rite Aid & Beauty Supply Stores Nationwide. And if you still like to purchase online, please shop with our online retailers below!