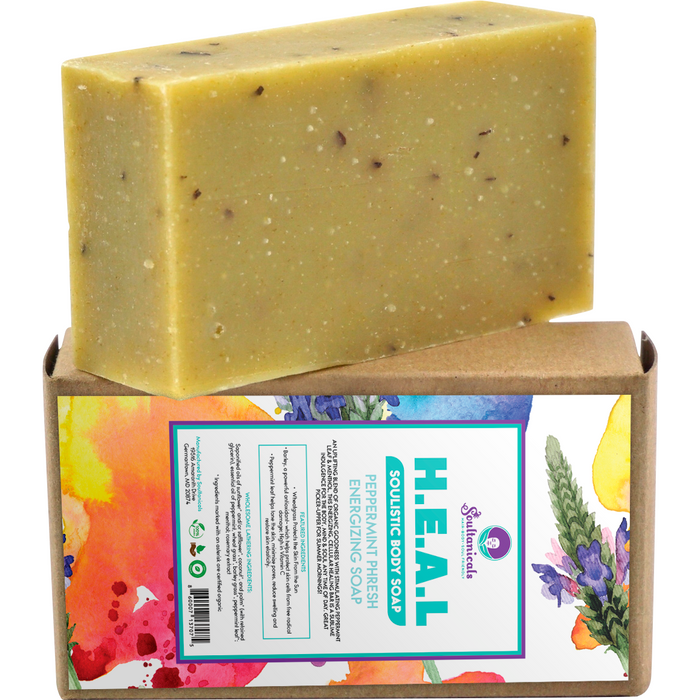 ALL NEW! An uplifting blend of organic goodness with stimulating peppermint leaf & menthol, this energizing, cellular healing bar is a sublime indulgence for the body, mind & soul any time of day. Great picker-upper for summer mornings!
Featured Ingredients
-Wheatgrass Protects the Skin From the Sun
-Barley, a powerful antioxidant- which helps protect skin cells from free radical damage; High in Vitamin C
- Peppermint leaf helps tone the skin, minimize pores, reduce swelling and restore skin elasticity.
WHOLESOME LATHERING INGREDIENTS: Saponified oils of sunflower* and/or safflower*, coconut*, and palm* (with retained glycerin), essential oil of peppermint, wheat grass*, barley grass*, peppermint leaf*; menthol; rosemary extract
* ingredients marked with an asterisk are certified organic