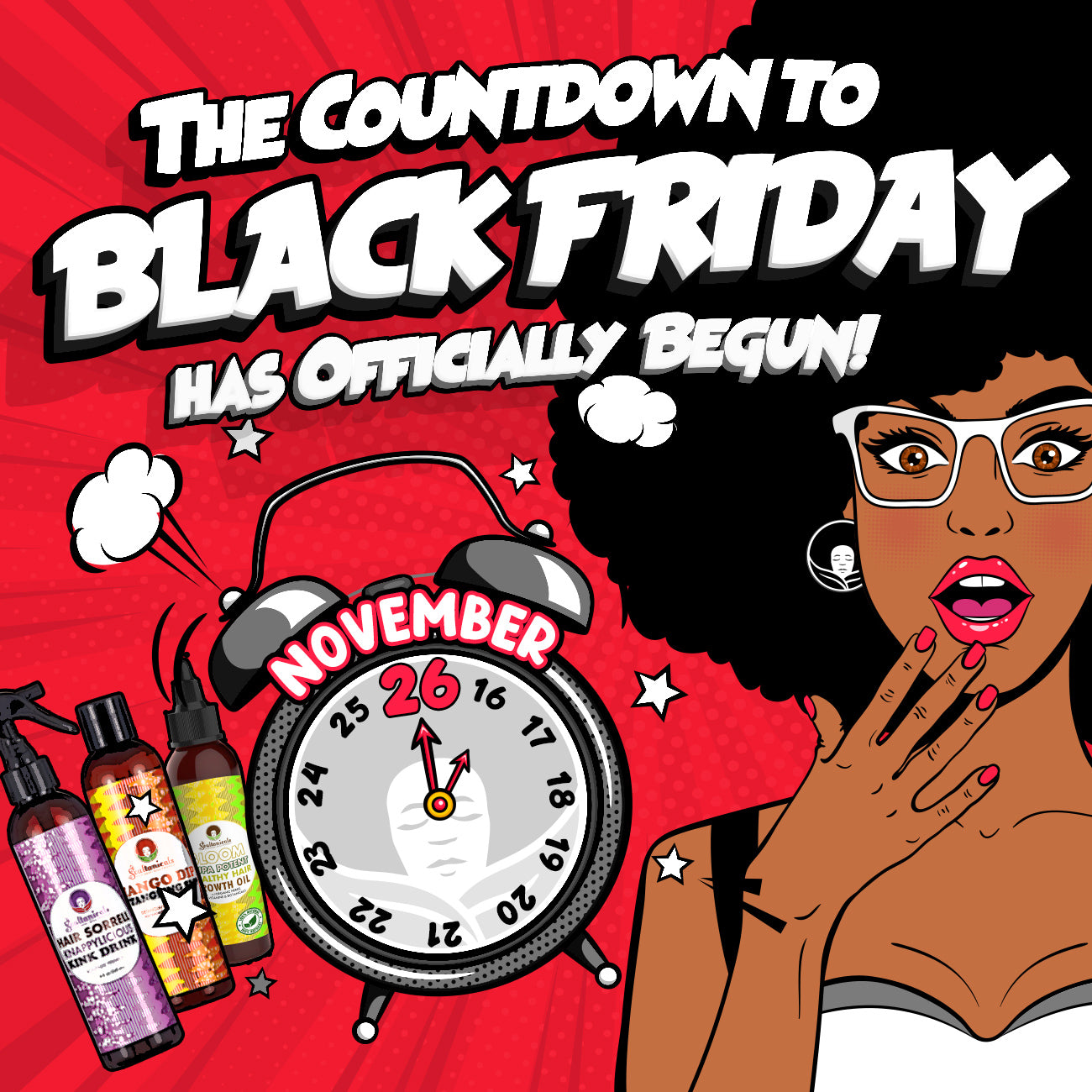 The Countdown to Black Friday is in effect!
Hey Soulfam! We are literally dayssss away from the Biggest Discount Day of the Year! Behind the scenes is so hectic, but the anticipation of our Soulfam has us fired up!
Y'all Ready?!? Are you getting your lists ready? We have a few surprises in store! ;) Stay tuned via all of our social media platforms in the coming week!
What type of sale, product are you looking forward to?