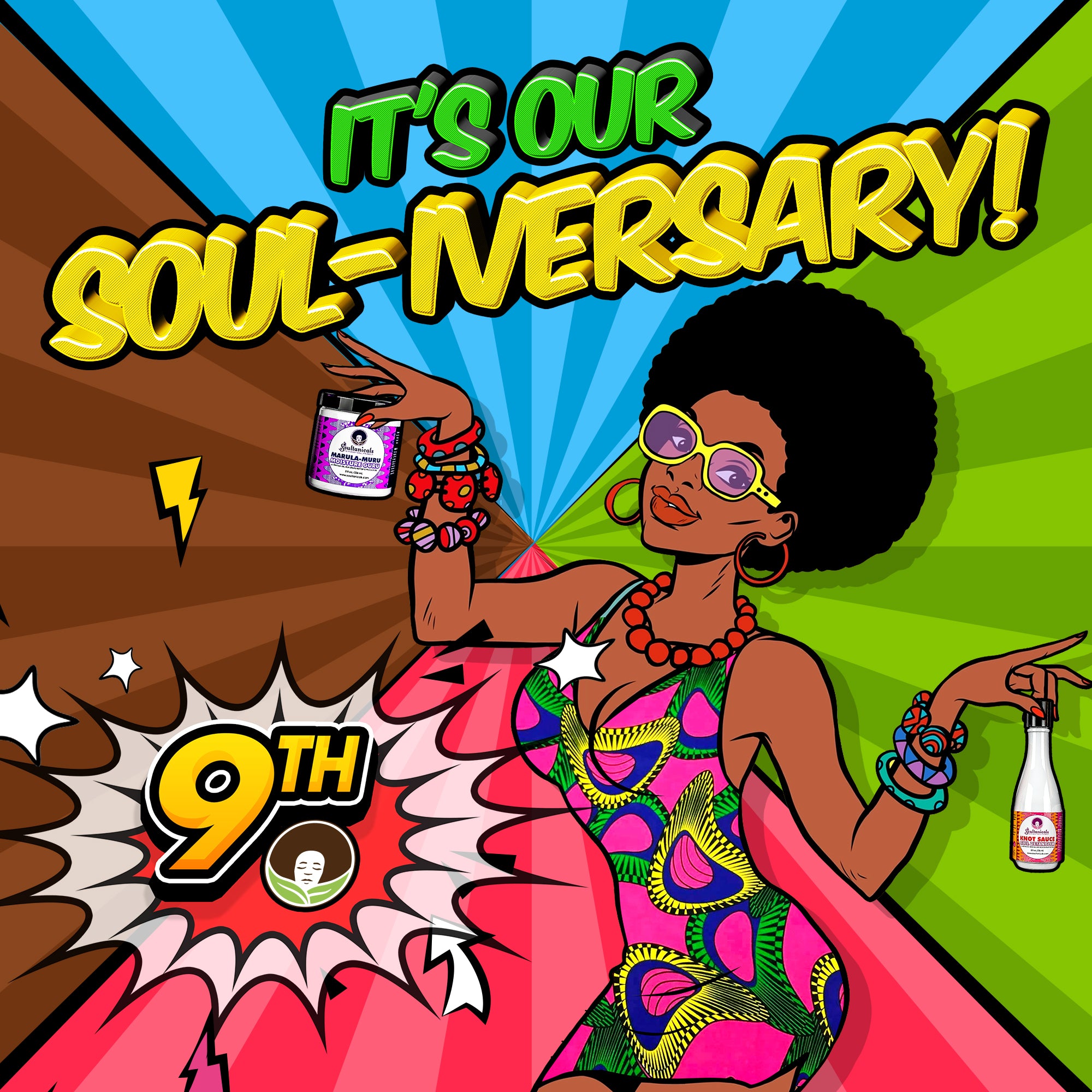 It's our Soul'iversary!
Soulfam, It's our Soul'iversary! Today marks 9 years of bringing soulisitc lava to households Worldwide! As I sit here & reflect on this journey, I can't help but to feel an immense sense of pride, honor & gratitude for getting here!
There were times I wanted to officially throw the towel in, times of immense joy & sadness, peaks of success & failure but most important of all the feeling of being blessed which became imbedded in the lives we touch! Hearing & reading about the testimonies of the customers who've found great joy, relief, satisfaction & impact truly provided the energy for the wheels to keep going! I appreciate you All! I love you All! Anyone who too time, energy & resources to support, share & speak our business name, you are the true MVP! So, let's celebrate these 9 years together and rejoice some more in the decades to come!
Thank you again Soulfam! Stay tuned for some amazing perks in the coming days, leading up 'til Black Friday! Y'all Ready!?! 
With Love, Bliss & Gratitude,
Ayo Ogun, Soultanicals CEO/Founder/Mixtress