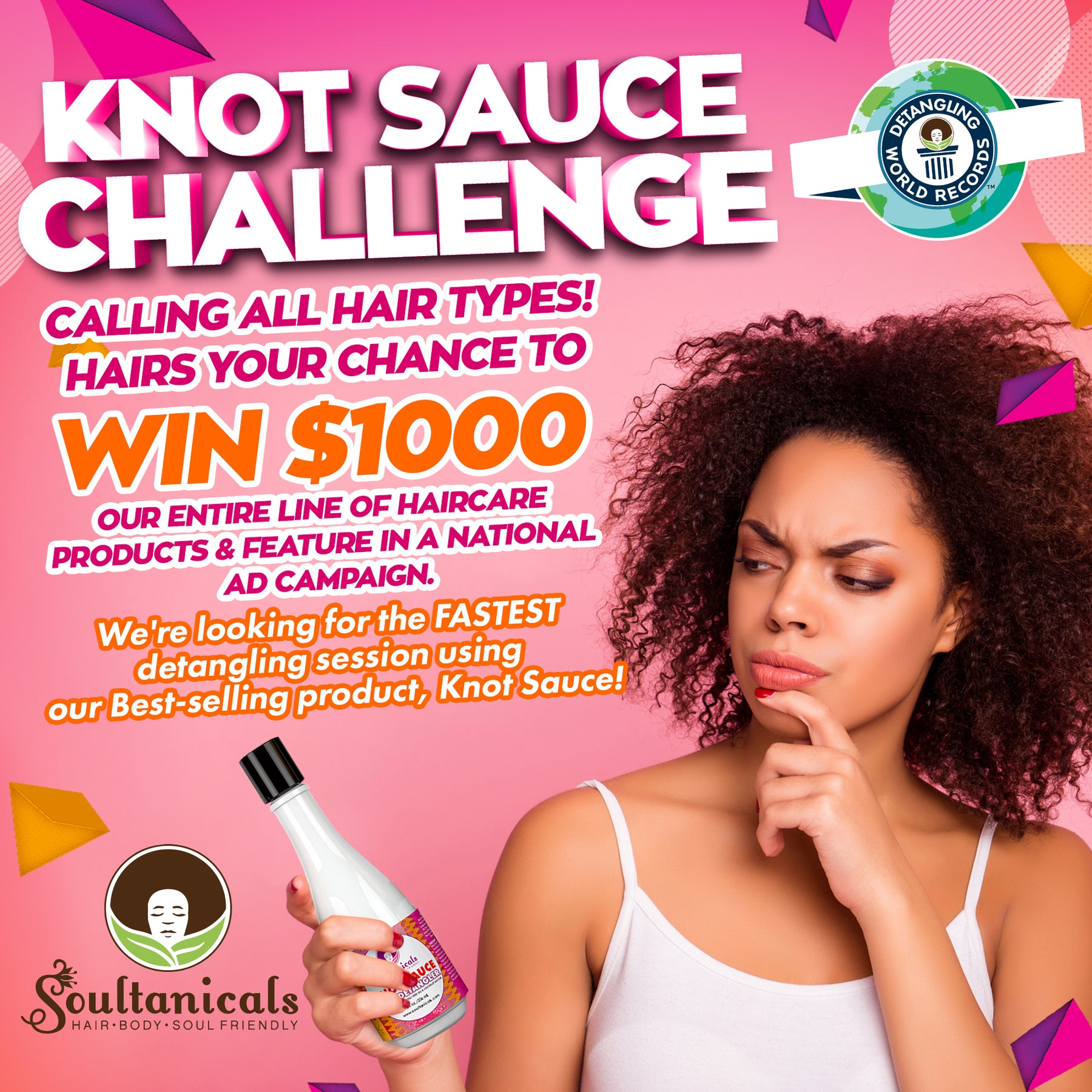 Join the Knot Sauce Challenge today! Win $1,000 and other prizes!
Contest Terms:
1) Upload a video of yourself on Youtube, Instagram or Facebook detangling your hair in record time using Soultanicals Knot Sauce. 
2) Hair must be somewhat tangled or uncombed prior to use.
3) The video must be entitled "Soultanicals Knot Sauce Challenge", and must also include the hashtag #knotsaucechallenge
4) The video must be clear, be timed and the product must be visible.
5) Send a copy of your video/link to info@soultanicals.com
6) Winners will be chosen based on the record amount of time & effectiveness of detangling with Knot Sauce.

Contest Rules
(CONTEST EXTENDED) All Entries must be submitted by 2/29/20. Winners will be announced on 3/15/20.
Prizes:
1 Grand Prize Winner will receive $1,000 USD, Our entire Beauty Collection, plus video will be featured in a National Ad campaign.
2 Second Place Winners will receive our entire Hair Care Collection!
10 3rd Place Winners will receive a FREE bottle of Knot Sauce!*All prizes will be issued no later than 1/31/2020!
Don't have a bottle of Knot Sauce?!? Purchase Here or Pick up on the ground at your local Sally Beauty, Bed, Bath & Beyond & Rite Aid stores!