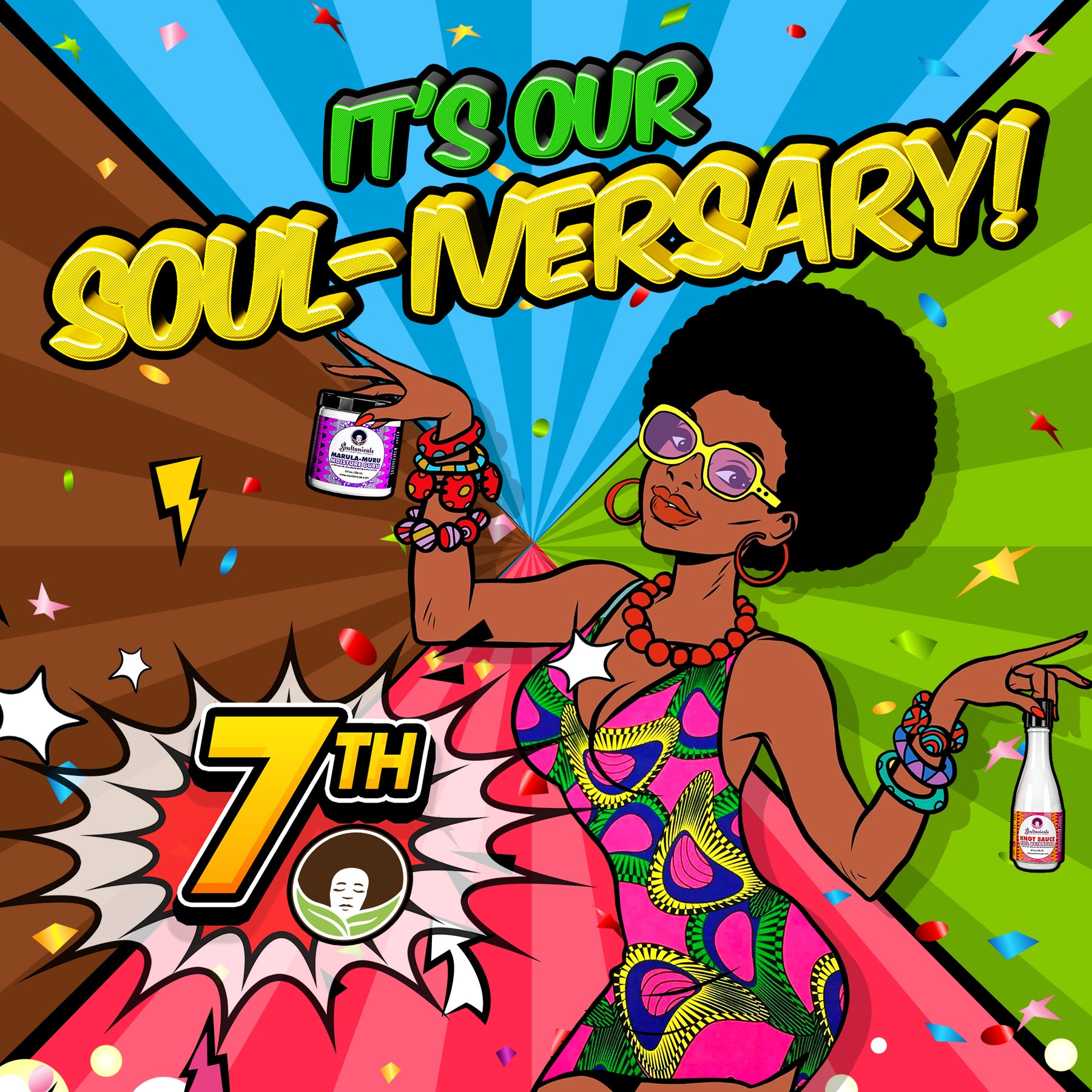 It's our Soul-iversary! 7 years of Soul!!!
Ayyyyyyeeee!!!!! It's our SOUL-IVERSARY!!!!! 7 years bringing soul to heads & households worldwide! We made it! Whew, it's been a journey (not an easy one at that) because there were many times when we wanted to throw the hat in, but being a part of your & your family's  hair care journey means the world to us. The love of our customers overpowered and made the entire process worthwhile! From your amazing appreciation, thoughtful comments and show of support on the road, we are in humble gratitude for you All! 
Believe it or not though, we're just getting started! We have so much soul to share in the upcoming months and years!!!!! We love our peeps! Thank you for letting us be a small part of your lives and hair's to another amazing & successful year!
Stay tuned for something special hitting your inboxes this afternoon! A treat for my peeps! First dibs for those subscribed to our newsletter! 🤗😙
Also, let us know in the comments below how you discovered our brand! ❤️