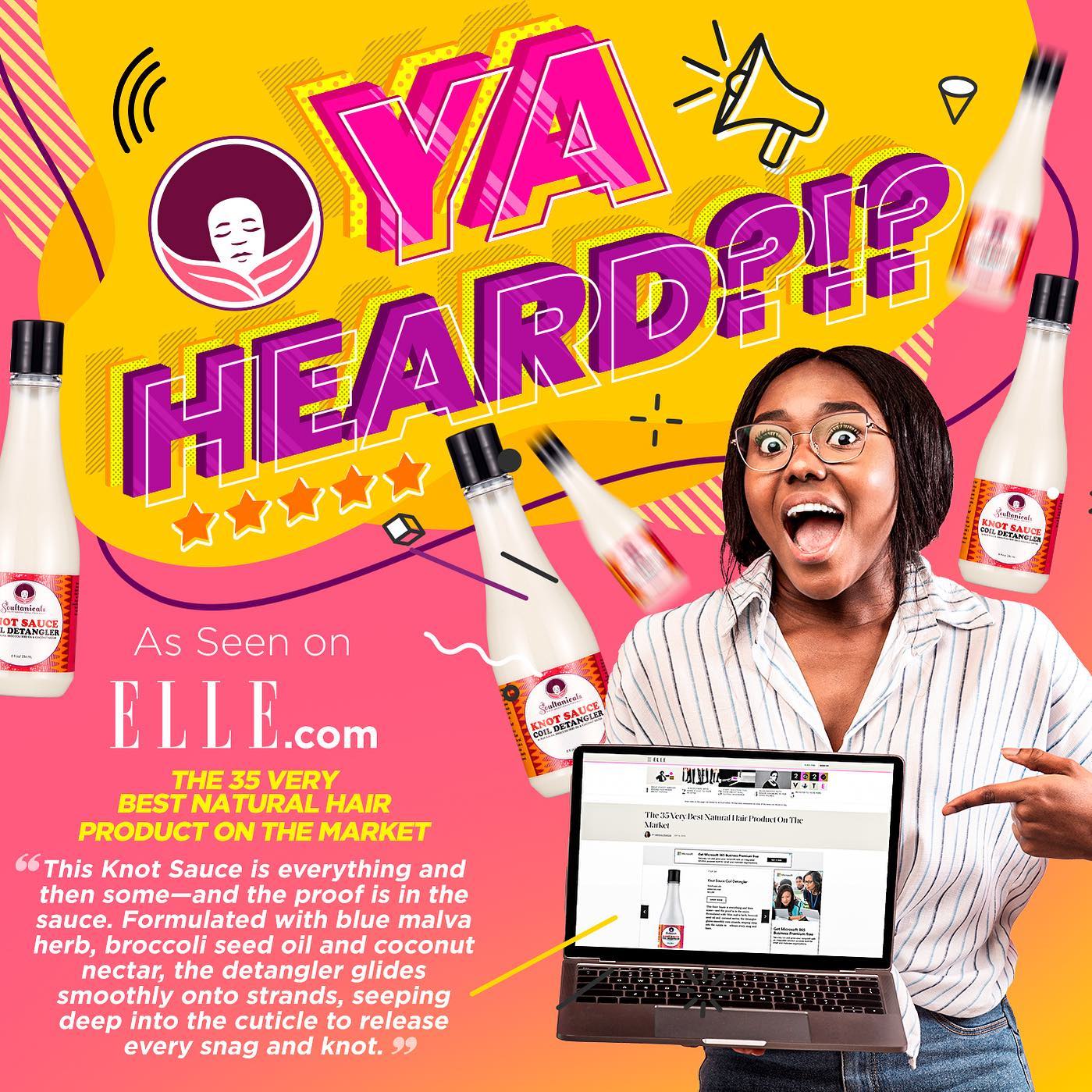 As Seen on Elle.com
Ayyyeee!!! It's because of our Soulfam who continues to spread the word about our products as well as selling our products out, that we are noticed!

Thank you Elle Magazine for hearing the rave & recognizing the uniqueness and effectiveness of our soul creations!
Knot Sauce is currently available at select stores Nationwide! Find Knot Sauce Near You!