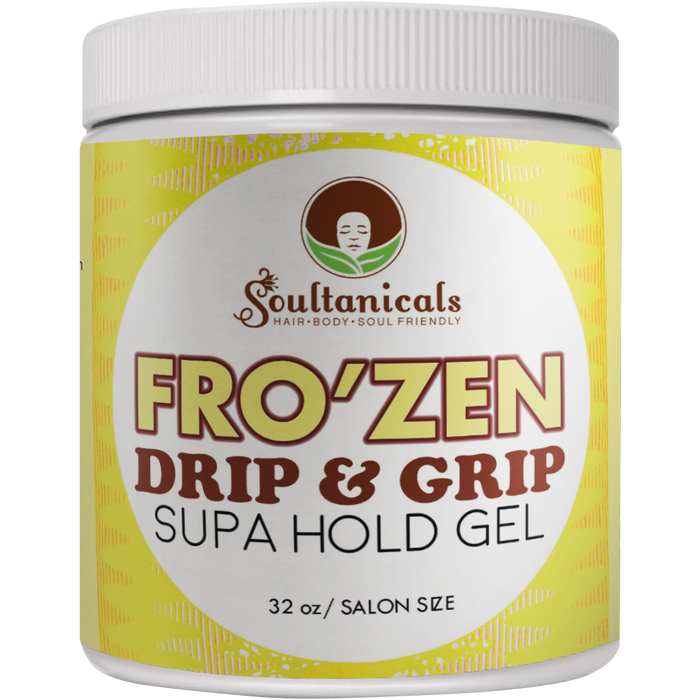 NOW AVAILABLE IN ECONOMICAL, LITER SIZE!
"Hair I stand and Hair I staaaaaaayyyyy, Let the Curls hold oooooonnnnn!" (in the frozen theme song tune)
Fro'zen is a fortified strand binder with the ability to shape and provide maximum hold without flaking.
DIRECTIONS: Apply a moderate amount to damp or dripping wet hair. Rake fingers through coils, leave in and style as desired!
On dry hair, can be used to hold a polished slick back and to hold down edges.
FLAKE FREE
SHAMPOOS OUT EASILY
CAN BE USED WITH OTHER STYLERS
STRONG/SUPER HOLD
STRAND BINDING INGREDIENTS- Deionized water, Organic Aloe Vera Leaf Extract, Maltodextrin, Flaxseed Gel, Sorbitol, Vegetable Glycerin, Pro Vitamin B5, Sodium Carbomer, Phthalate-Free Fragrance, Gluconodeltalactone, Sodium Benzoate.