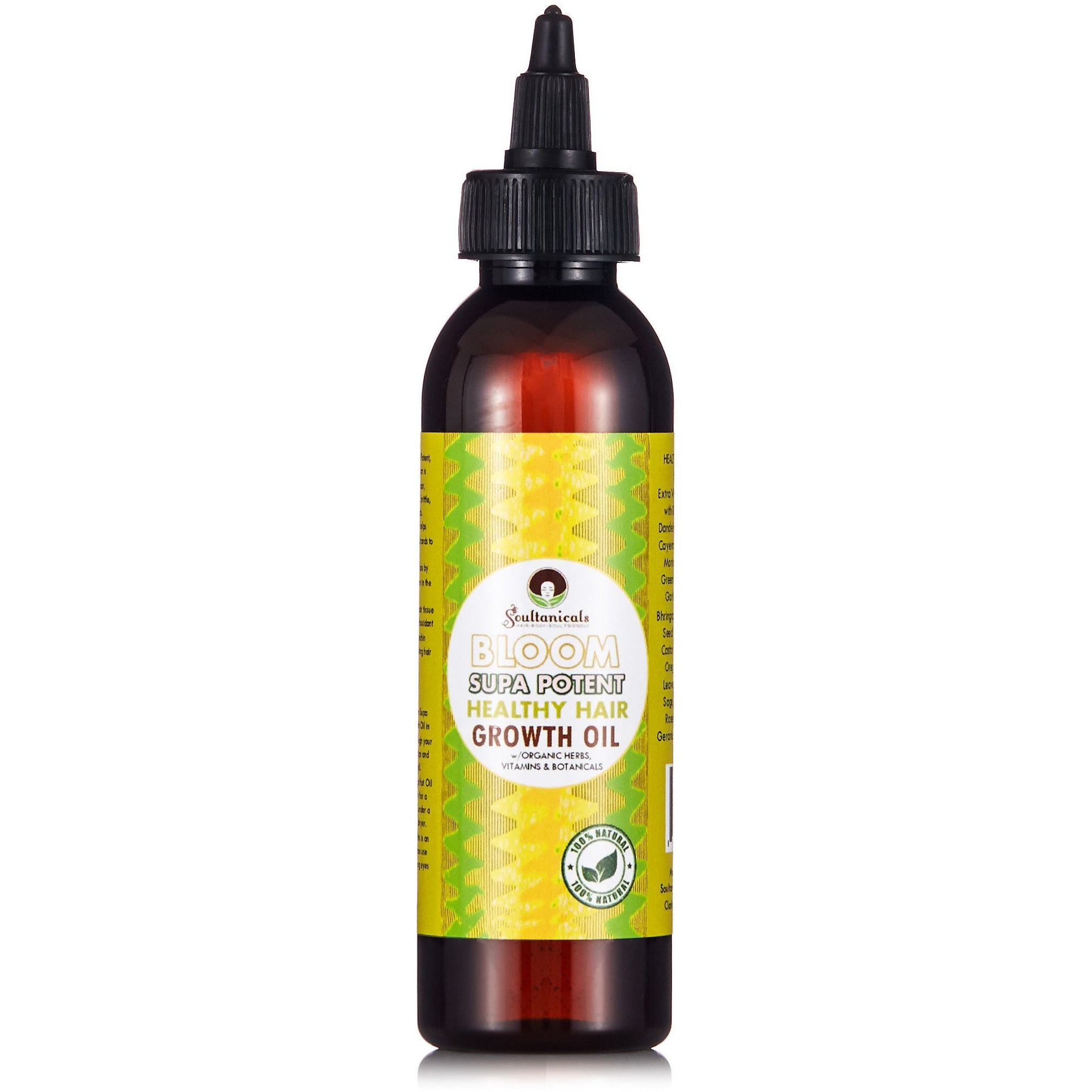 Bloom- Supa Potent Healthy Hair Growth Oil 
Original price
$15.99
-
Original price
$15.99
This 100% Natural, Super Potent, Mega Herbal Oil infusion is Formulated to heal, repair, stimulate, and grow weak, brittle, ready to bloom strands.
-Extra Virgin Olive Oil helps strengthen individual hair strands to avoid split ends
-Rosemary counters hair loss by stimulating blood circulation in the scalp
-MSM promotes growth in hair tissue
-Green Tea contains the antioxidant "EGCG" (or epigallocatechin gallate) known for stimulating hair growth.
How to Use:
Squirt 3-5 drops of Soultanicals Bloom Supa Potent Healthy Hair Growth Oil in your palm and work it through your hair from the roots to the tips and massage into scalp well.
Can also be used as a Mega Hot Oil treatment. Leave the oil in for a minimum of 15-20 minutes under a heated towel or hooded dryer. Rinse well.
Please Note: This is an extremely potent oil, please use sparingly and avoid rubbing eyes while in use.
HEALTHY HAIR GROWTH INGREDIENTS: Extra Virgin Olive Oil Infused with Rosemary, Horsetail, Dandelion Root, MSM, Sulfur, Cayenne pepper, Fenugreek, Moringa, Pro Vitamin B5, Green Tea, Stinging Nettle, Garlic Oil, Ginger Root, Bhringraj, Onion Extract, Black Seed Oil, Ginseng, Biotin, Castor Oil, Hemp Seed oil, Oregano Oil, Black Tea Leaves, Goldenseal root, Sage, Silica, Peppermint, Rosemary, Lemongrass, Geranium Essential Oil Blend, Vitamin E
 4 fl oz.