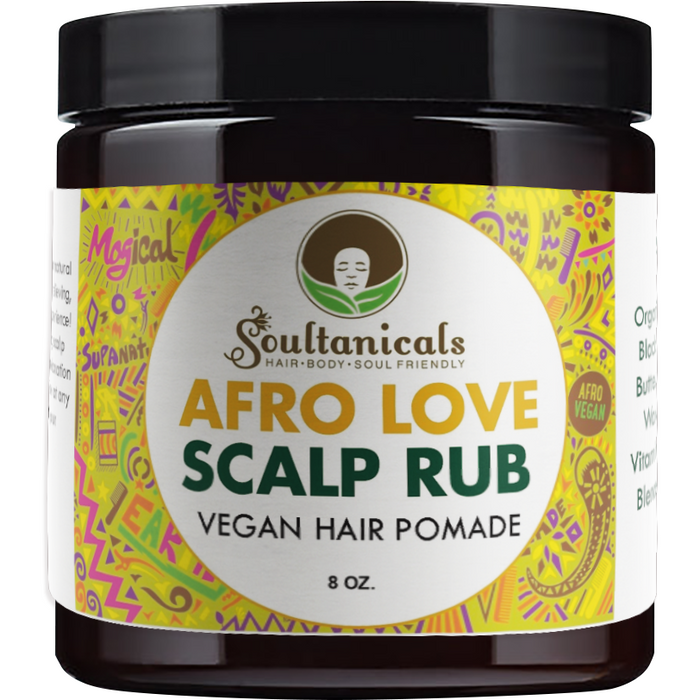 Introduce Afro Love Scalp Rub to your natural hair regimen for the ultimate tension relieving, scalp conditioning, hair flourishing experience! Magical after a long day, a soothing scalp massage is the perfect stimulant for relaxation that makes this pomade the right choice at any time of day or night. Love, meet your FROverbial match!
HOW TO USE: Rub between your fingers or palms to melt. Use to condition scalp, twist locs, to style & seal the ends of twists or braids, to polish an updo, or to soften hair. 
SCALP LOVIN' BOTANICAL INGREDIENTS: Organic Extra Virgin Olive Oil, Jamaican Black Castor Oil, Grapeseed Oil, Shea Butter, Cocoa Butter, Illipe Butter, Apricot Wax, Sweet Almond Oil, Ximenia Oil, Vitamin E, Natural, Fragrant & Essential Oil Blends- drizzled with soulful decadances of LOVE!