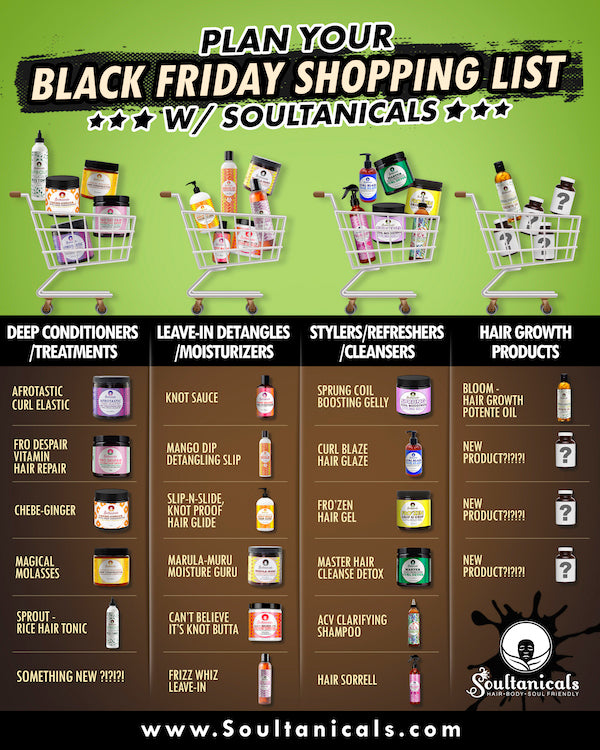 What's on your Black Friday Shopping List?
Greetings SoulFam?! Does your Black Friday Got Soul?
What's on your shopping list? If you haven't started, Start making those lists now! Check out our New Wishlist Icon ❤️ on our website and save some of the products you'd like! Note: This is just a comprehensive list, more or less will be added. New items will be posted on the website daily! Stay tuned!
Heads Up- Goodies will go fast as we have some epic goodies & deals!!!! You've been warned!