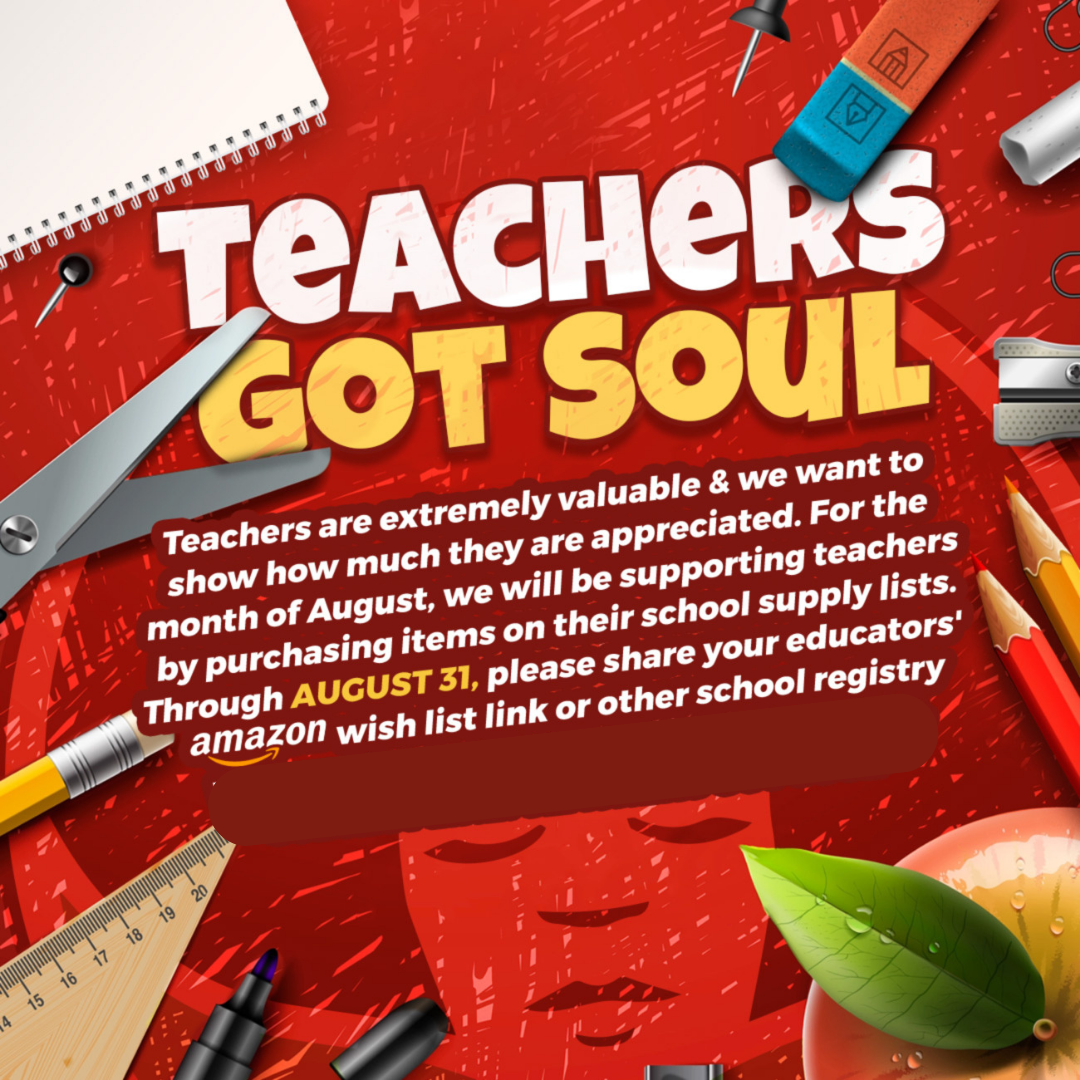 Teachers Got Soul
Happy New School Year, Educators! 
Teachers, we understand the budgetary constraints many of you have! And while many parents are excited to send their babies back to you, we want to ease the back to school pressure for our most valuable people in the world! We recognize your value, efforts & want to support your life work!
So, for the month of August we will be supporting educators' wishlists for the supplies needed for an amazing school year.
Please share your wishlists below, so that our Soultanicals community may also pay it forward!  
Soulfam Teacher Wishlists