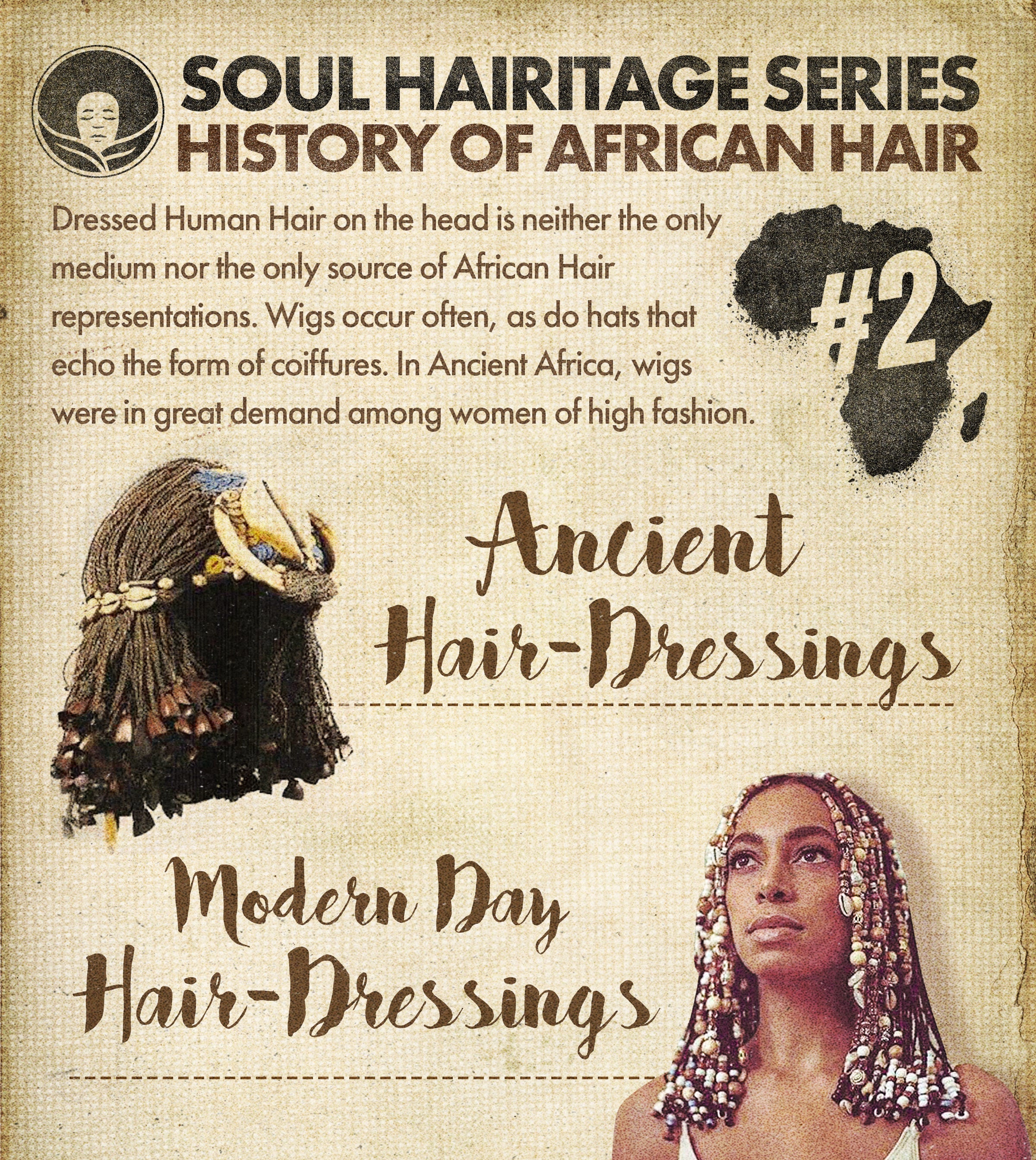 Soul Heritage Series- African Hair History Pt. 2
Wearing Hair Wigs & Extensions is Not a New Trend. Women have been dressing their hair for centuries! It is always amazing to see how culture, style & traditions transcend through time & generations!
What Hair Dressings from Ancient times do you rock in Modern Times?