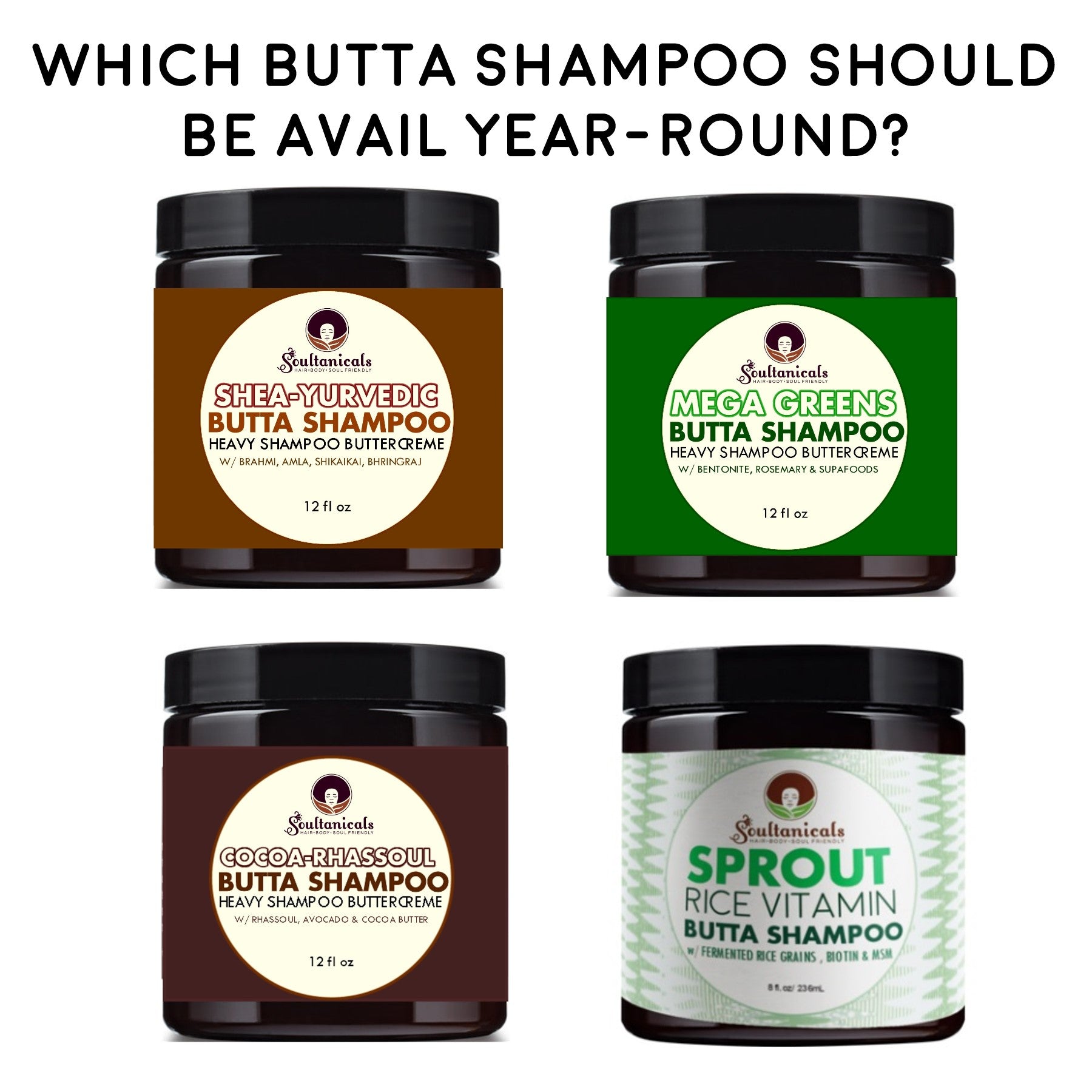 One of our Butta Shampoos will be a permanent Mane-stay! Help Us Choose...
Greetings SoulFam! So due to High Popularity of our Butta Shampoos, we want to add at least 1 to our permanent line-up. A lot goes into manufacturing these so ONLY 1 can be avail year-round! Which one would you choose? 
Also, if you have an idea for another Butta Shampoo, we're open to hear your suggestions! Please let us know below!