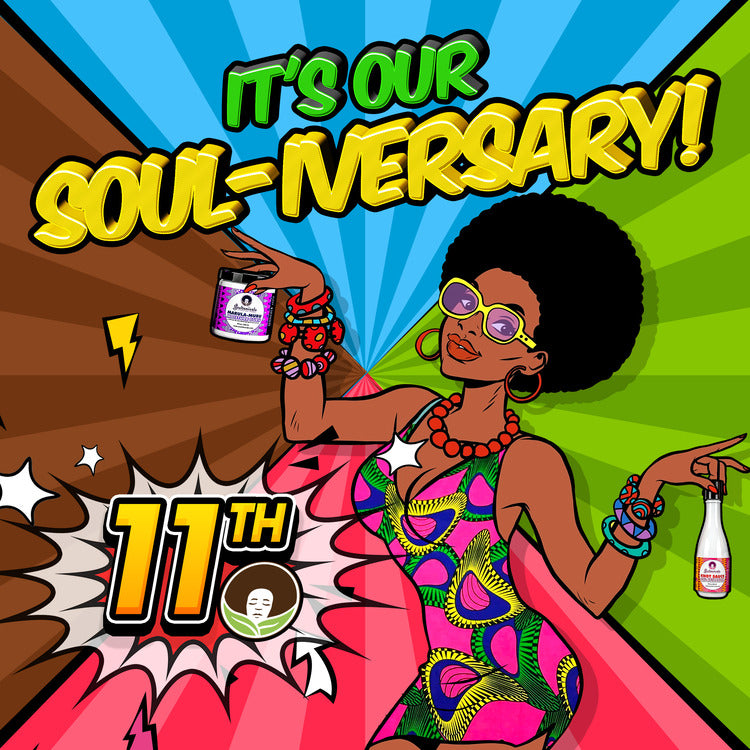 It's our Soul'iversary! We are Officially 11!
It's Official!!! As of 11/7, we are 11 years old now! Praises to the Most High for using us as vessels to produce quality, nature-based, holistic hair, skin, body care solutions for families worldwide! 🙌🏾 And Thank you to Everyone who has ever purchased, supported, shared our products in these past 11 years! Since 2012, we have provided nourishing, natural, chemical-free hair care products to satisfied customers all over the world. We are honored to always bring a fresh, innovative concept to the marketplace. A category-innovator with a distinct earthy flava!

Soultanicals' Hair Care Products are a blessing and a solution to dry and damaged natural hair textures. With a plethora of Hair/Body/Soul Friendly goodies to choose from, there will be no end to the fun & excitement in finding the Flava that suits your Style & Follicular palates. Please share how we have served you over the years- Your 1st experience, your fave must-have/go-to product... we'd love to commemorate this special anniversary with you All!