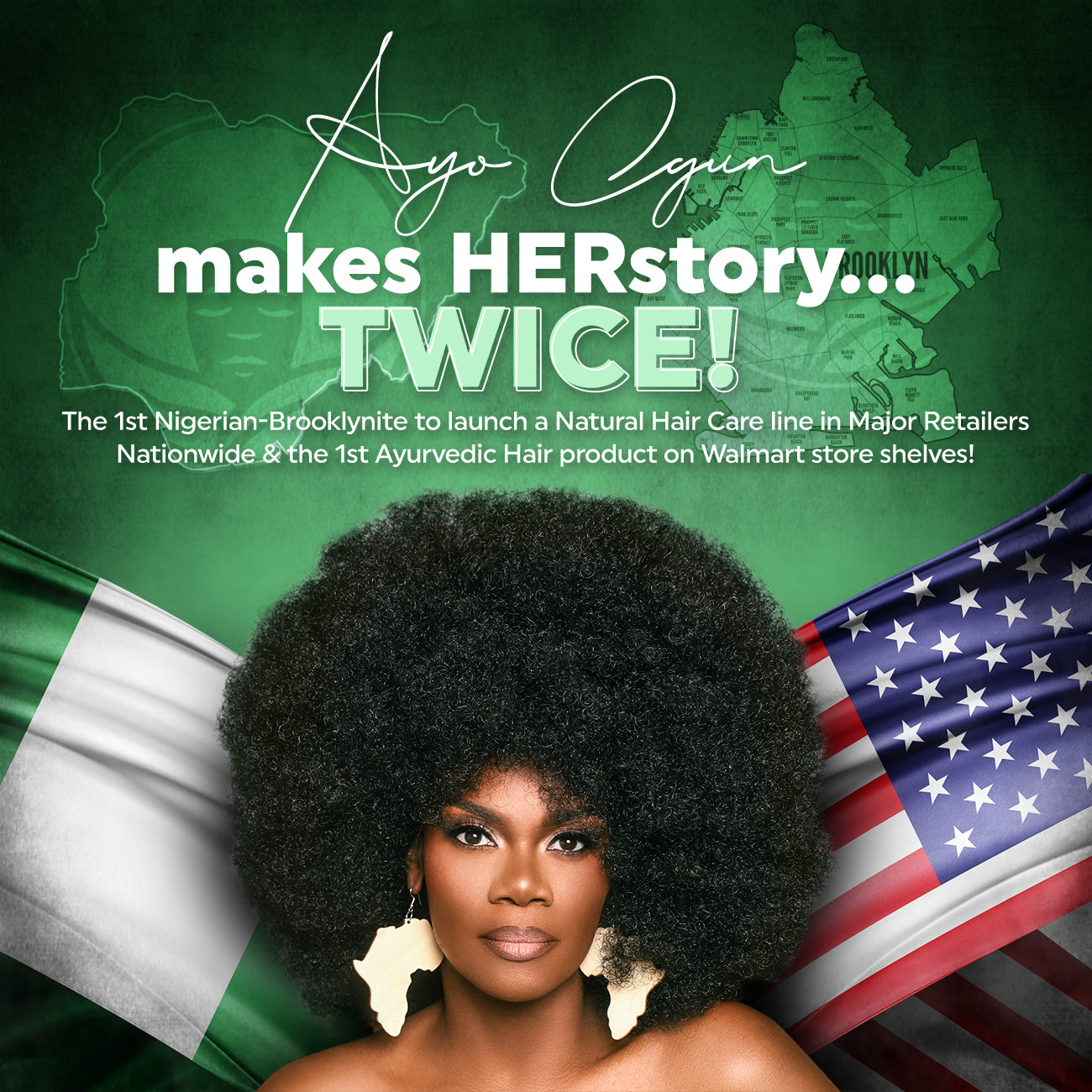 Ayo Ogun makes HERstory...TWICE!
As a 1st generation Nigerian-American born to Nigerian parents in Brooklyn, my life was filled with all things educational! My parents came here to secure our education and make sure that our American dream would consist of being Doctors, Lawyers or Engineers. (Who can relate? Can my Naija folk please stand up! lol) Amazingly enough, my siblings and I were allowed to take the reins of our life (our parents had no choice) and created the life we envisioned. Since I was a young girl, I've always seen myself in Business! Whether it be in a corporate setting (been there, done that) or being my own boss!
The natural leadership qualities that were ingrained in me, being the first born of the family made the transition to entrepreneur life seamless! And being a Brooklynite, solidified my grit & passion! 
So, Believing in myself, my talents and capabilities was not hard, however the notion that I could make a name in the beauty industry was intimidating.
Fast forward, a decade later with purpose & determination fueled by being given the task of raising little humans on this journey allowed me to crank up my self-worth, creativity & joy! And once I started actually paying attention to the impact I was making in everyday folks lives, it was confirmed in me that I wanted to build a legacy! Being a contributor of people embracing their (inner & outer) natural roots is the gift that keeps on giving! I get to make Herstory in this lifetime and I am forever grateful! Help me to continue making Herstory by

recommending Soultanicals to family & friends, support our products at a Retailer near you, leave a review or simply follow our social media pages & content

! Your support & love has brought me here and continues to fuel my creative process!
I'd like to implore every being to study what reach you're making in your life. I'm sure you'll find it! The Creator made no mistakes in our being here. We have a purpose-filled journey to embark on & if you've ever reached one, you've reached All!
Thank you for the Love! Soulfam, I made Herstory TWICE!
My Legacy is Hair to Stay! 
Ayo Ogun Soultanicals CEO/Founder/Soulpreneur