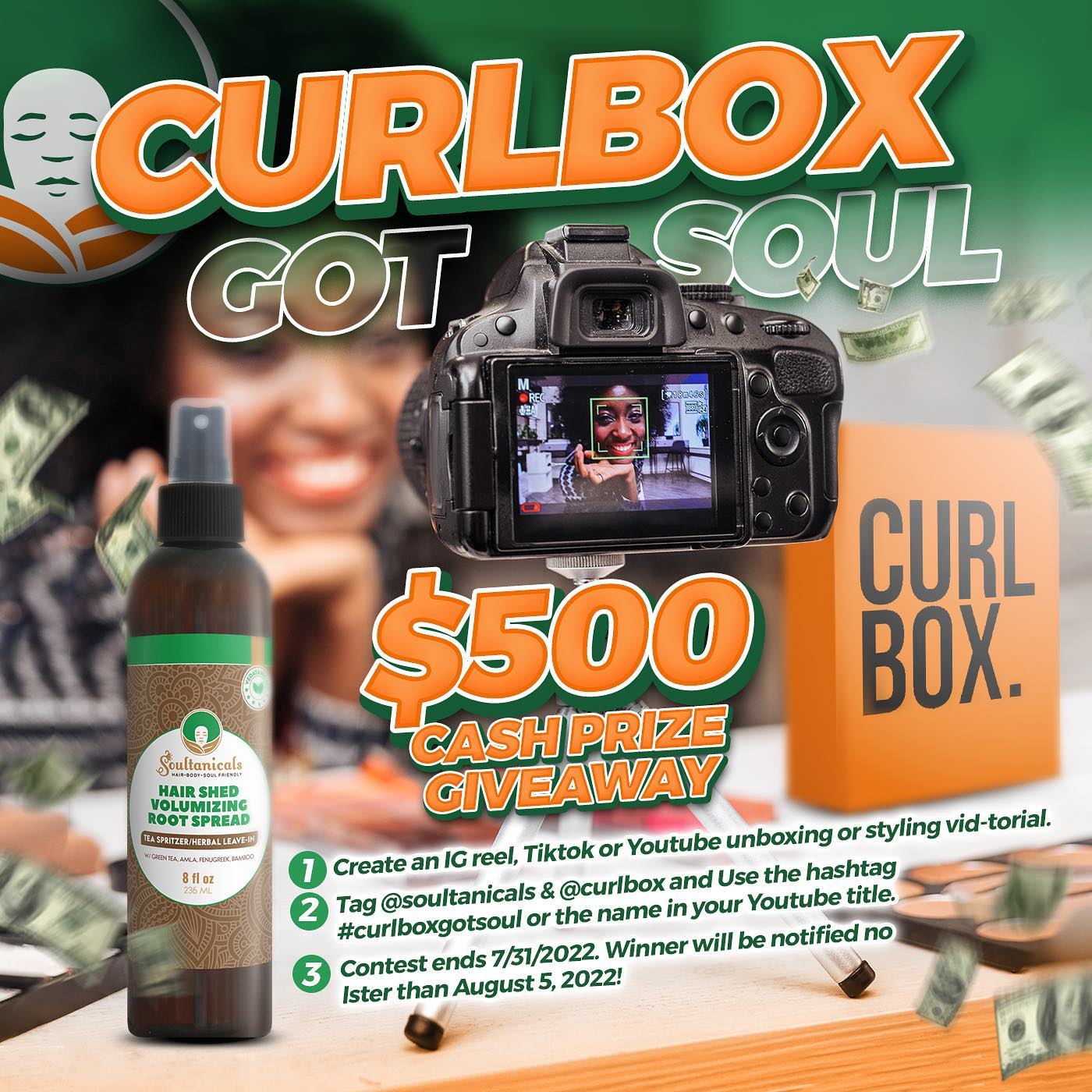 $500 Soultanicals Curlbox Contest! CLOSED!
UPDATE!
 Our team is still narrowing down a winner. The submissions were amazing & hard for us to choose one! We are working on a 2nd and 3rd prize for our participants!
Soulfam, We are loving all of your
CURLBOX
] unboxing videos! We saw some on YouTube, TikTok and here on the 'gram! We wanna see some more! Y'all have 1 more weekend to film your experiences! We look forward to seeing them all! Be sure to tag
@soultanicals
and
CURLBOX
] in your posts! And use the hashtag
#curlboxgotsoul
The last day to participate is 7/31/22!
A winner will be selected & announced no later than 8/5/22!!! Let's gooooo!!!
1- Create an IG reel, Tiktok or Youtube unboxing or styling vid-torial.
2-Tag @soultanicals & @curlbox and Use the hashtag #curlboxgotsoul or the name in your Youtube title. 
3- Contest ends 7/31/22. Winner will be notifies no later than August 5, 2022!