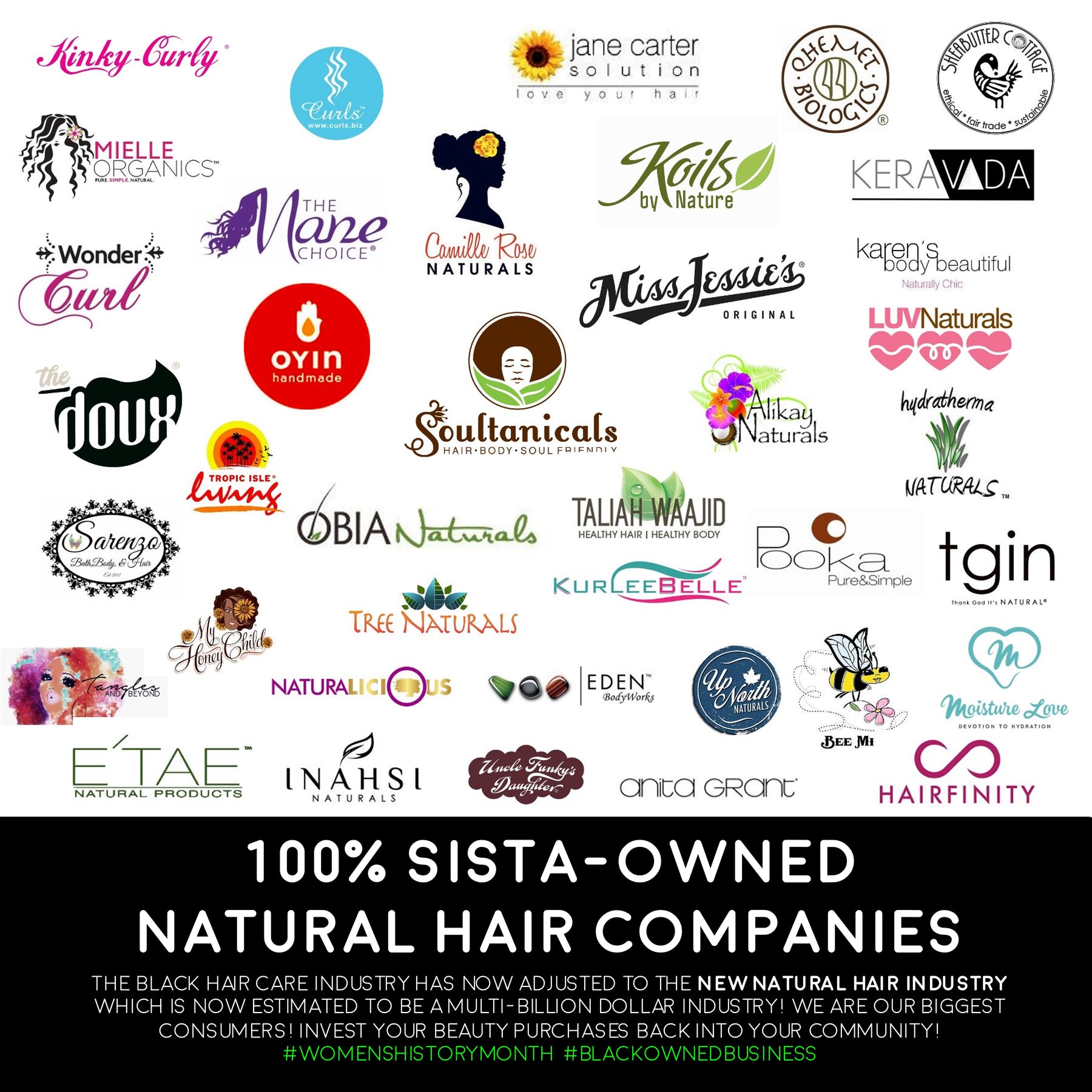 100% Sista-Owned Natural Hair Companies!
In honor of Women's History Month, we'd like to salute all of the Sistapreneurs in the Natural Hair Care Industry. We are proud to share space with those making history in the Black Hair Care Market as the shift is now the New Natural Hair Market! 
Feel Free to Download a Free copy of this poster and save it on your desktop, your beauty space, your hair salons, as we are on the rise! Let this serve as a daily reminder to spend your dollars where your beauty care is valued the most!
Also, not to remiss any other Sista-owned Haircare brands, please tag or include your business website below. Share this post widely!
According to the latest Mintel report "The Black haircare market has adjusted to the new natural hair normal. Product innovation, expanded retail distribution, and brand messaging recognize that the future of the Black haircare market is dependent on chemical-free consumers. While natural hair is the norm, Black consumers have different attitudes, beauty standards, and motivations behind their style and product choices."