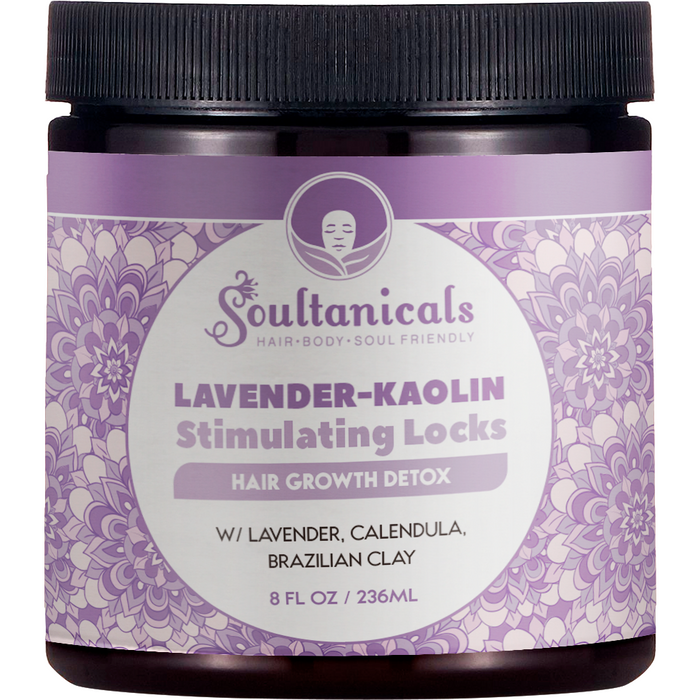 Lavender-Kaolin Stimulating Locks Hair Growth Detox
Our Lavender Hair Growth Detox is an anti-oxidant cleanse that will detoxify your strands, boost blood circulation in your scalp- encouraging healthy follicle growth & enhanced curls. It is truly a stimulating delight that is great for all tresses! This goodie will also promote relaxation! A wonderful hair spa treat!
INSTRUCTIONS:
Use the palm of your hands to evenly coat & distribute product onto hair, in sections & massage into scalp. Leave on for up to 30 minutes. Sit under a hooded dryer for root-purifying results! Rinse.
To Note: To fully benefit from a curl detox treatment, repeat process each week for 4-6 weeks. The more damaged the hair, the longer it takes, but def worth the wait. Enjoy healthy, soft, shiny, curl-poppin, transforming results!
ROOT-PURIFYING INGREDIENTS:
Distilled Water Botanically Infused with Lavender & Calendula, Organic Aloe Juice, Purple Brazilian Clay, Lavender Powder, Apricot Kernel Oil, Bentonite Clay, Phthalate-Free Fragrance, Peppermint & Lavender Essential Oils, Gluconodeltalactone, Sodium Benzoate, an extra slip of soulistic flava & LOVE!